On December 5, 2022, Professor Lejf Moos delivered a lecture entitled "European Reform Policy, Convergence and Diversity" for IICE's International Education Podium. The lecture was chaired by IICE Associate Professor LIU Min.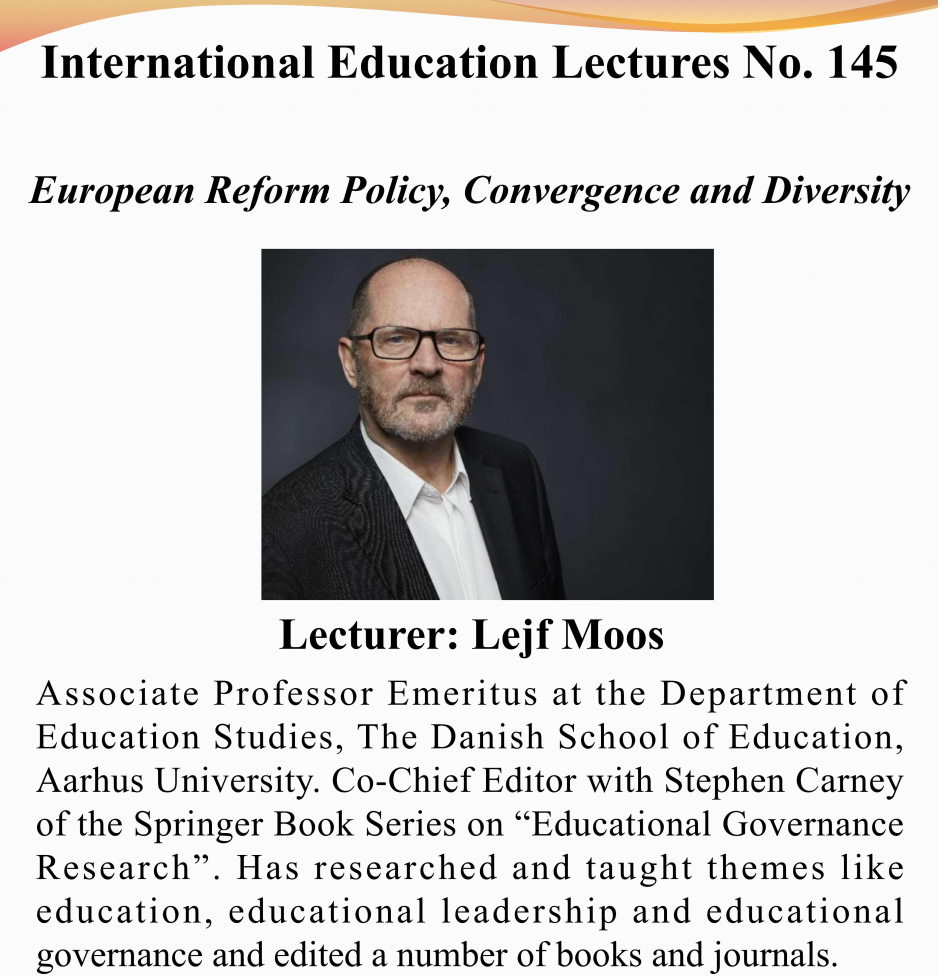 Professor Moos pointed out that although there are some dominant educational trends in the world, comparative research and policy reference should pay special attention to the background and tradition of the country and region. Taking major European countries and regions as examples, he pointed out the similarities in history, language, culture and policy, and especially reminded of the differences and complexities they showed. He used the concept of soft governance to analyze policy tools such as decentralization, accountability system and new public management in European educational governance. Finally, Professor Moos analyzed the important influence of multiple subjects, such as schools, local governments, private enterprises, churches and global enterprises in educational governance, and pointed out that successful education reform is always accompanied by repeated negotiation, push-and-pull, and gradual development.
Lejf Moos is Associate Professor Emeritus at the Department of Education Studies, the Danish School of Education, Aarhus University, and the co-chief editor with Stephen Carney of the Springer Book Series on Educational Governance Research. He is engaged in research and teaching on education, education leadership and education governance.